Customers
Clicking on "Customers" tool bar button will open the customer entry screen as shown below. In that window you are entering the 'Customers' Details like address name etc. Customer used while entering the sales bill. Later you can generate the Account related Report (like Account book) etc.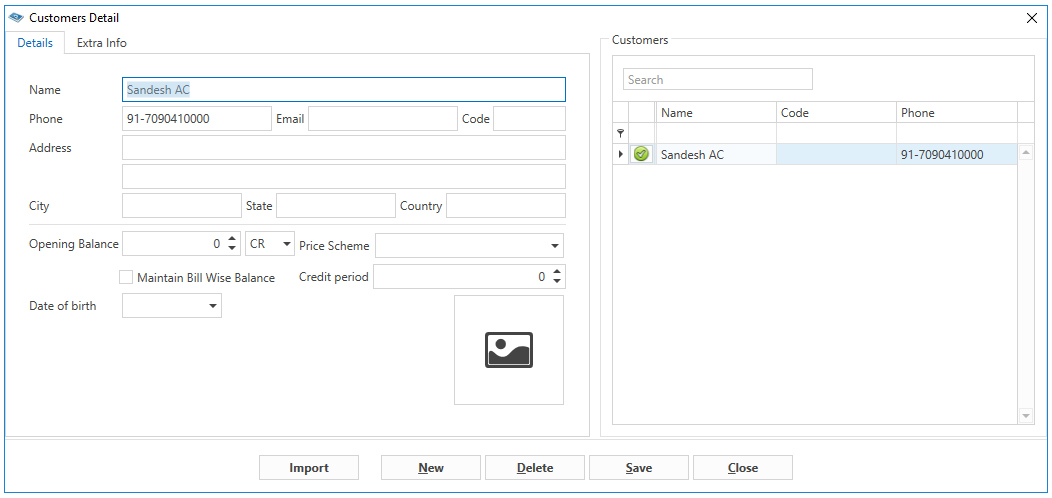 FAQ:
Q1. How to set max credit limit?
Ans. Enter the value in max credit limit text box, While sales billing system won't allow to processed if credit limit exceeds.
Q2. How to print the customers list?
Ans. Right click on customers will open the option to select, Preview will display the default option, Detailed report allow to edit the template according to your requirements.
Q3. How to set the additional note?
Ans. Goto Extra tab and click on Note button will open the popup, It will help you to take the custom note for each customer. There is option to create the template and reuse it while entering the note.
Q4. How to manage the due bills?
Ans. Refer the "manage and track the due bills" topics more details.