How to change language
Changing the language and current goto Others tool bar menu. Select the desired language by clicking on flag as shown below. Selection will be reseted when user login and language will be reseted to user preferred language.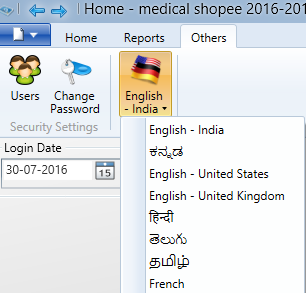 Set the language as default for each user using user management screen. When user login to system user selected language will be used as default language.
Note:
Select the logged in user's default language by visiting the

User Management

module

.