Operations
InventoryPlus standard for all Pop-up screen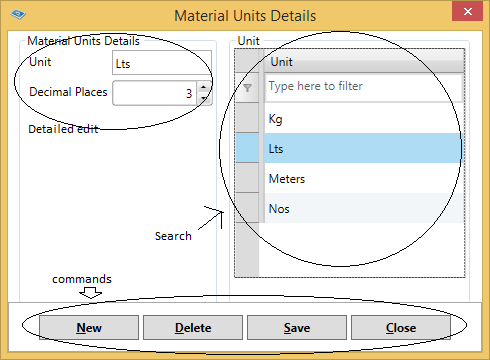 Search
Search section on right side of the window used to search the existing content. Click/Double clicking will display the data in detailed edit section found on left side of the window.
Detailed edit
Detailed edit section will be used to edit the content,
Commands
Command button used for operations.
New: Clicking on New button will refresh the screen contents.
Delete : Clicking on Delete button will delete the selected record
Save : Save the new/edit data
Close : Close the window
All pages has the command button on left side of the screen as shown below.